General Information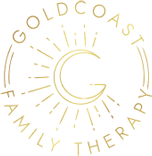 Your First Visit
Before your first session, I will send you an email link that will provide you with documents and consents for you to read and electronically sign. There will also be one or more questionnaires that I will review prior to our session.  Providing a detailed history is helpful to our work. The forms must be completed by noon the day before our session. 
Cost and Office Policies
Sessions can be booked in 50 minutes or 80 minutes increments.  Please call the front desk at (561)922-7052 for pricing.  Goldcoast Family Therapy does not accept any insurance nor does it have any communication with a client's insurance company.   At your request, we can create a superbill for you which you can submit to your insurance company for reimbursement if you have out-of-network benefits.  Please check with your insurance company to see if this is an option for you.
FAQs
HOW MANY SESSIONS WILL I NEED AND HOW OFTEN DO WE MEET?
A weekly or bi-weekly schedule is recommended depending on your therapy goals.  As for how many sessions, this is impossible to answer.  Healing occurs at a different rate for everybody.  Over the course of treatment, we will continually revisit those initial goals and evaluate progress.
I WANT TO COME IN FOR couples THERAPY, BUT MY PARTNER IS UNWILLING TO ATTEND.
The beauty of a family systems approach to therapy is that change can occur if any part of that system is willing and able to shift.  Come in without your partner, and explore how your thoughts and behaviors are affecting the relationship.
MY YOUNG CHILD IS ACTING OUT AND THEIR BEHAVIOR IS DIFFICULT TO HANDLE. CAN I BRING MY CHILD IN TO SEE YOU?
This is a case where family therapy might be indicated with or without the child present.  Also, communication with the child's medical doctors can be helpful to rule out/treat medical issues that could be affecting behavior.